Andre Duarte presented on Thursday, 2 June 2022 at the Composites Australia Annual Conference in Toowoomba, Queensland sharing an update of ACS Australia's most recent projects and on the topic of "Composites in Emerging Renewable Energy Applications".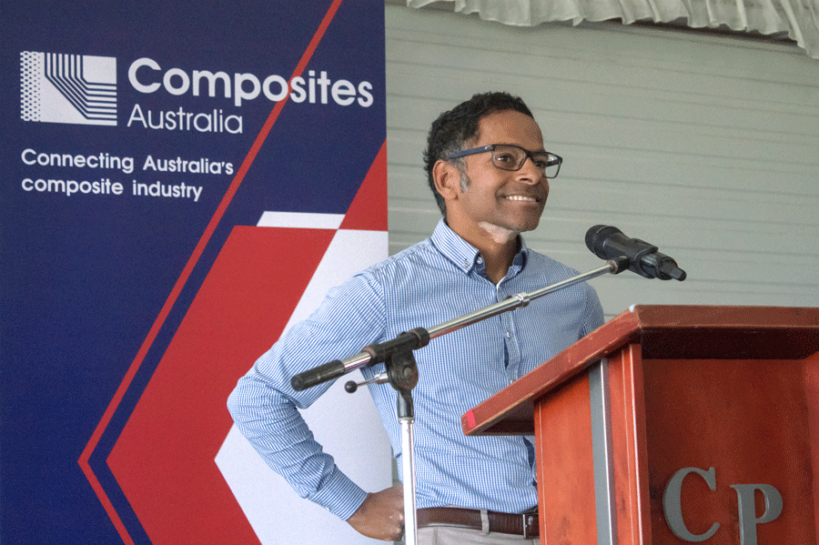 ​"Composite materials offer critical advantages over conventional materials in many emerging Renewable Energy technologies. Over the past decade, ACS Australia has been supporting local and international businesses to engineer and prototype composite components for novel applications, including projects to harvest energy from small waterways and ocean waves. In these applications, the ability to manufacture complex geometries, corrosion resistance and strain energy capacity offered by composite materials is key to delivering competitive cost of energy." – Andre Duarte, Business Development Manager at Advanced Composite Structures Australia | ACS-A
View Andre's presentation here:​
As part of Andre's presentation he gave a brief update on one of our major renewable energy projects, Wave Energy Conversion, currently in development with the Blue Economy CRC and Carnegie Clean Energy.
Pictured below with Rod Thomson, Rowan Paton and Ryan Campbell are the recently manufactured composite tensioner spring elements, a critical component of wave energy converters.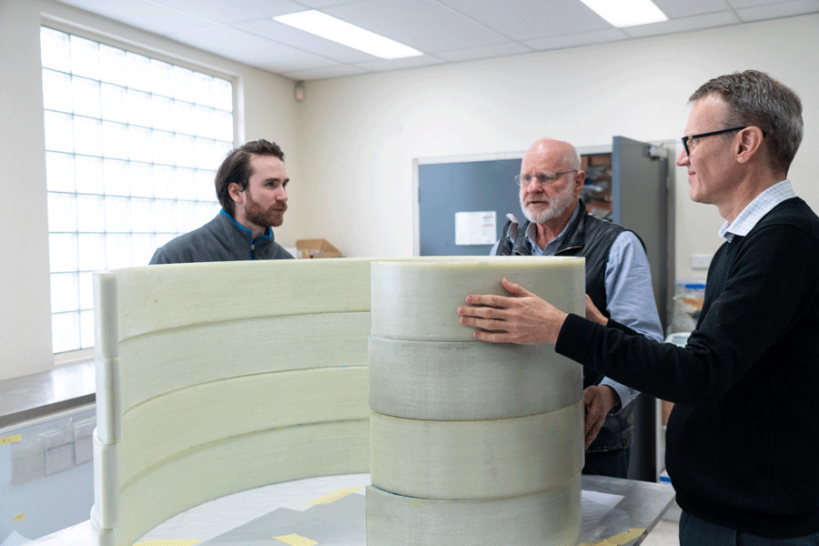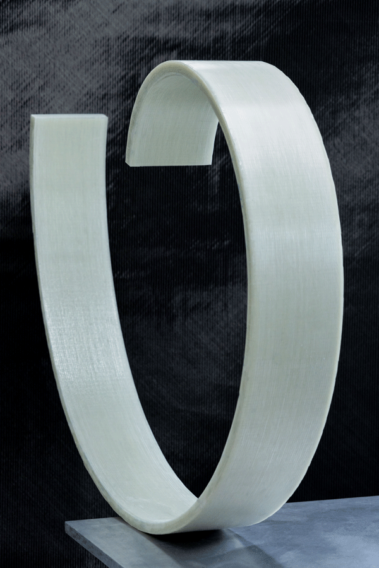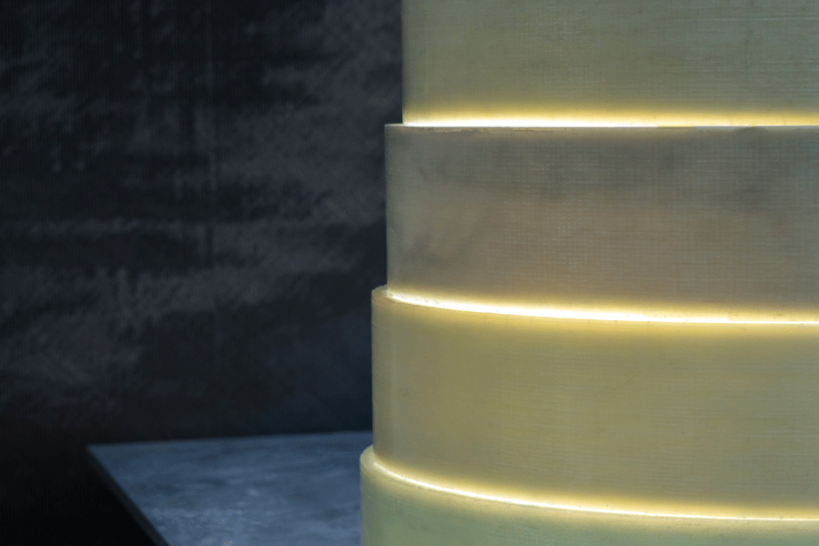 NB: 'Springing' into a renewable energy future can look rather beautiful!
We would like to thank Composites Australia and Kerryn Caulfield for putting on another valuable and successful conference for participants and members.
For more details on our projects in the Renewable Energy space, please contact us!